Deer Antler Velvet For Dogs
Posted on July 24, 2013
The antler velvet derived from young male antlers of a deer, is a rich natural source of vitamins, amino acids, essential minerals fatty acids, collagen, glucosamine, chondroitin, health enzymes, insulin growth factor (IGF-1 and 2) and selenium . The antler velvet benefits are well established in humans, but it is also used as a natural pet supplement to enhance the overall healthiness of all pets including dogs, cats, horses, and many more animals. Let's discuss about deer antler velvet for dogs.
Give the Best to Your Pet
The antler velvet gives incredible relief from ailments including fatigue, physical stress, mobility and help boost immunity. Well, to add to this glory of benefits, the great news about deer antler velvet for dogs is it comes now in a chewable tablet and powder! This supplement has influential properties and there are few products as balanced as this for dogs. It's simply a way to give your pet dog the best supplement to bring optimum health!
Dogs also endure similar ailments like humans including bones joint issues, physical stress, skin diseases, and many others. The families owning and loving their dogs want to give them the best of treatments.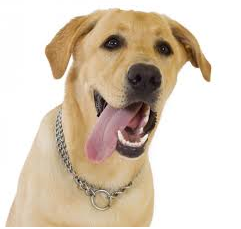 The Concern Areas in Pets/Dogs
This product offers a balanced and strong natural supply of anti-inflammatory agents such as chondroitin sulfate and glucosamine along with additional collagen effects helping lubricate and repair joints of dogs. This makes it a vital supplement for dogs suffering from impaired mobility of joints, as they can find some relief.
With the use of antler velvet, dogs can enjoy an end-to-end improvement in their health and performance, which give you peace of mind that your pet is living a happy and pain free healthy life.
The Deer Antler Velvet for Dogs
The antler velvet works as a holistic treatment for dogs, puppies and cats that increases energy levels, rejuvenates joint cartilages, offers ease from bone centric diseases, boosts muscles effectiveness, improves blood circulation and helps damaged cells repair to promote a  healthy immune system. Pets also benefit from Antler Velvet through its anti-inflammatory and energy improvement properties.
The Other Significant Usages of Antler Velvet in Dogs:
The other vital benefits of antler velvet on dogs include:
1. Research backed benefits for dogs afflicted with osteoarthritis.
2. It brings more sensitivity in dogs to combat low temperature conditions and cold.
3. It boosts up healing in dogs from physical strains and injury.
4. It supplements superior bone condition with increased mobility, high energy levels, and improved physical performance in dogs.
5. It promotes proper liver and kidney functioning to lay the foundation for a strong immune system.
6. It brings about a shinier and healthier coat of skin and fur in dogs and cats.
7. It increases muscular strength and endurance but promotes lean body mass of dogs.
Veterinarians all over the world are progressively becoming aware of the natural nutritional supplements that lead to the overall well-being, and increase in immunity for pets. Extensive researches have never found any adverse side effect from the use of Deer Antler Velvet for dogs. A well-planned health supplementation program with Antler Velvet for your pet works wonders for its overall health and long life.